Our goal is to provide ubiquitous data and network security for efficient and effective business operations.
Success Stories > EWA Cyber Solutions
Background
EWA CyberSolutions is a wholly owned subsidiary of Electronic Warfare Associates (EWA), Inc. that draws upon EWA's 30 year history protecting the electronic data and networks of their customers. We take this responsibility seriously, and are ready to support the needs of our customers at a moments notice.
Our mission is to provide exceptional cybersecurity services and solutions for each of our customers. We accomplish this by continuous surveillance of the networked environment with a team of cyber professionals fully committed to defeating threats, empowering users, and, ensuring the confidentiality, integrity and availability of their networks and data.
It's our goal to provide ubiquitous data and network security, allowing our customers the freedom to conduct efficient and effective business operations.
Challenge
As our electronic data storage needs continue to grow and as we produce more information in electronic format, storage space is becoming increasingly important. With a history of challenging limitations of technology, creativity, and of enabling productivity at a fraction of traditional cost, EWA CyberSolutions is an organization that values the power of good IT. For EWA CyberSolutions globally-distributed workforce our internal IT systems weren't keeping pace with the company's standards of quality.
Too frequently, our storage and collaboration platforms fell short, leaving employees virtually stranded without access to their important business documents and collaboration tools. Even when systems were working properly, our team felt hindered by the effort it took to reach these documents off-site. At other times, we were bogged down by too much data and our meetings took longer than normal to get everyone in the same room.
Solution
After an evaluation of Google Workspace, which included easier access to our business documents and better video conferencing capabilities, we no longer have to wait for our VPN to sync up and our meetings can happen instantaneously through Google Meet. A cost analysis comparing hosted, or cloud-based, solutions to a more traditional upgrade path, EWA CyberSolutions found that Google Workspace would offer new functionality at 35% times less the cost.
We have simplified a section of our infrastructure, enjoying significant cost savings, and increasing productivity, our teams decided to move away from their heavy server-based, traditional solutions and implement the Google Workspace suite using Suitebriar, Inc. for the deployment, data migration and training.
Results
EWA CyberSolutions found it easier to communicate and work more efficiently as a team. We are now leveraging Google Meet as a unified way for people to communicate across devices by voice, video or text. With the addition of supported Global Address List, it will now be easier and faster to find our documents with Google powered Search tools and Hangout with our employees.
Google Drive is where we store some of our data including every file type (PDF, images, video files, etc). It has become a place where we can create, share, collaborate, and keep all of our work. We are able to store everything safely and access it anywhere at anytime. "All our stuff is just there" says, Brian McNally CIO of EWA CyberSolutions. We are now able to access our data from anywhere on the web, at home, at the office, or on travel from all of our devices. We have taken advantage of the secure and reliable centralized management tools. Thank you Google Workspace and Suitebriar!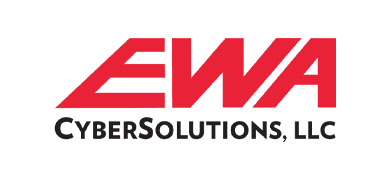 Learn why leading organizations trust Suitebriar.