Protect your organization from cyber attacks with Work Safer
Businesses and public sector organizations can benefit from a cloud-first, zero trust security model that provides always up-to-date protection against phishing, malware, ransomware, and other cyber attacks.

Cloud-first
A browser-based approach that is architecturally superior and constantly updated-- no need for local devices, native apps, security add-ons, or email attachements.
Zero-trust
Built-in controls, encryption, and verification with a zero trust approach that enables employees to work from anywhere and eliminates the need for VPNs.
Protect everyone
Make everyone safer with secure endpoints (company-provided or BYOD) that don't require patching and strong account takeover protections.
Offer Details
We partner with Google to give your organization everything you need to protect against cyber attacks in an all-in-one package.
Trusted collaboration and communication tools
Google Workspace provides flexible, integrated tools that enable your employees to securely connect, create, and collaborate.

Special offer: Get Google Workspace Enterprise Plus for the price of Business Plus.1
Google Workspace Enterprise Plus
Enterprise-grade versions of all your favorite applications, including Gmail, Google Calendar, Google Drive, Google Meet, Docs, Sheets, Slides, and more

Helps prevent data loss and exfiltration with advanced data loss prevention

Gives control over where your data is stored with enterprise data regions
Lets you manage and secure mobile devices with enterprise endpoint management

Enhances the integrity and confidentiality of sensitive information with S/MIME encryption

Protects against malware with security sandbox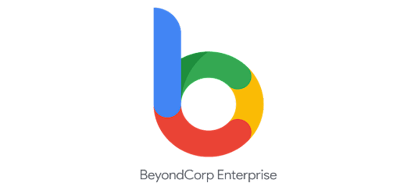 Simple and secure access to apps and resources
BeyondCorp Enterprise is a zero trust solution that enables secure access to resources with integrated threat and data protection.
Special offer: Get a 50% discount on BeyonCorp Enterprise. 1.2
Improves your organization's security posture with a modern, zero trust approach

Offers a simple experience for admins and end users—no agent required
Helps safeguard your information with integrated threat and data protection

Helps provide secure access to critical apps and services
Frictionless security for your website
reCAPTCHA Enterprise uses a risk analysis engine to prevent bad actors from engaging in abusive activities on your website.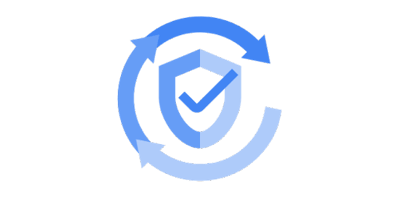 One million free API calls for your company per month.
Defend against credential stuffing, account takeovers, scraping, and more web-based attacks

Protect your mobile applications using native iOS and Android SDKs
Defend against attacks on your website without adding friction for valid users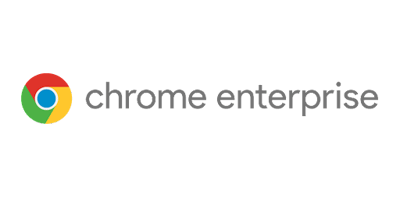 Secure, cloud-first devices and browsing
Remotely manage and secure your cloud-first OS, browser and device with Chrome Enterprise to cloud-power your workforce.
Special offer: Get five free HP Chromebook Enterprise devices.4 Plus, a 50% discount on annual price of Chrome Enterprise Upgrade1 for each new Google Workspace Enterprise Plus license purchased. U.S. customers only, subject to availability.
Proactively warn users about web threats, reusing passwords and phishing risks

Continuous and automatic updates, with no need for security patching

Get visibility, controls and deployment of apps and extensions
Built-in, proactive device security – no antivirus software required

Easy, centralized and remote policy management
Enhanced user and account protection
Titan Security Keys offer a strong way to protect your account with phishing-resistant two-factor authentication.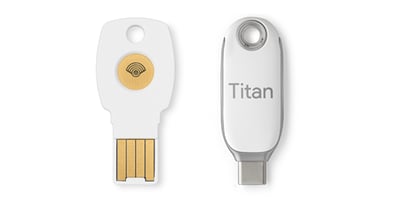 Special offer: Get up to one free Titan Security Key for each new Google Workspace Enterprise Plus license purchased.3,4 U.S. customers only, subject to availability.
Phishing-resistant two-factor authentication keys help protect users and accounts

Works with popular devices, browsers, and apps that support FIDO standards
Built with a tamper-resistant Google hardware chip to verify integrity of the key
Mobile security and controls
Pixel and Android Enterprise are designed to work together to help keep your phone and data safe and secure.
Special offer: Get access to Pixel 6 and Pixel 6 Pro for testing.4,5 U.S. customers only, subject to availability.
Google Pixel powered by Android Enterprise
Built with the new Tensor security core and enterprise-grade Titan M2, Pixel 6 has the most layers of security in any phone6

Certified for government and enterprise (Common Criteria/NIAP, FIPS 140-2, STIG, SOC2, ISO 27001).7 Built with guaranteed and automatic OS and security updates.8

Separate work and personal data via the Android work profile
Securely manage and distribute apps through managed Google Play and keep devices protected with Google Play Protect services built right in

Strong platform security, effortless remote management so you can have mobility your way
Plus a robust set of cybersecurity solutions for additional protection against cyberattacks
2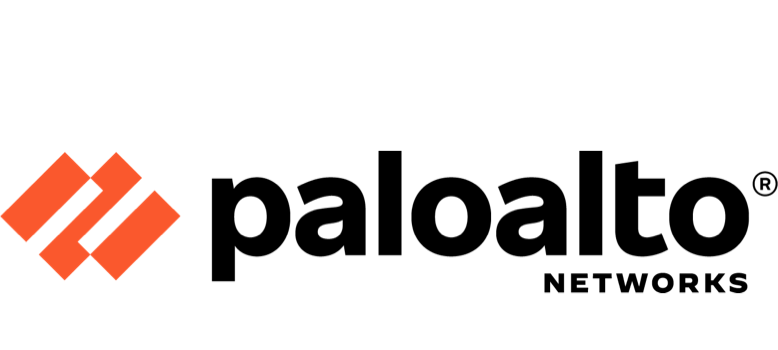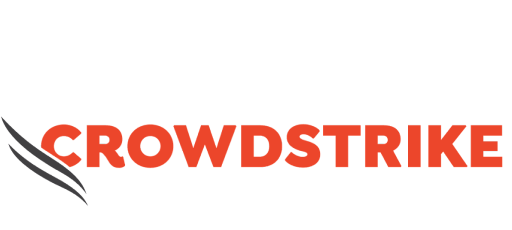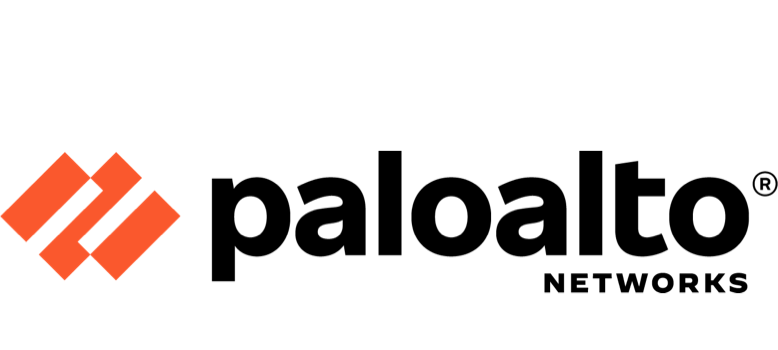 Get started today with Work Safer, an all-in-one package that helps protect your organization from cyber attacks
Eligibility requirements:
To take advantage of additional product discounts, customers must sign up for Google Workspace Enterprise Plus
Customers must make a one-year commitment to qualify for this offer
This discount program will end on 12 October 2022
Existing Google Workspace Enterprise Plus customers are not eligible for this offer
Offer and availability may vary by location and are subject to change
This offer is limited to commercial and government organizations. It is not available to education and nonprofit organizations. These organizations can learn more about our custom offers here:

Education,

Non-profit
Disclaimers:
1

Pricing may vary when purchasing through resellers.

2

Available for select customers – please click 'Contact sales' to learn more.