Accelerate
your transformation and maximize your ROI
Wherever you are in your Cloud journey, Suitebriar will guide your transformation strategy to meet your unique goals.
Google Workspace is Trusted by the World's Leading Businesses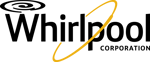 The Suitebriar team has served more than 1,000 organizations.
Our first-year savings for our Office licensing was well over $100,000, if not $150,000. Right off the bat, we were able to save that money."
West Liberty Foods
IT MANAGER | Joshua Wold
"The Suitebriar team is extremely knowledgeable and we leaned on their expertise heavily."
Re/Max of Reading
IT OPERATIONS MANAGER | Tavia Ritter
Identifying Suitebriar as our Google Cloud Premier Partner, was critically important to the success of CENTURY 21 Canda's adoption of Google Workspace."
CENTURY 21 - Canada
CHIEF TECHNICAL OFFICER | Jack Miller