Homesale Realty Furthers Secure-First Ethos With Google Workspace
Success Stories > Berkshire Hathaway HomeService
Homesale Realty, a Berkshire Hathaway HomeService agency, servicing the mid-Atlantic has been helping clients achieve their dreams for over 25 years. Homesale Realty's 1,300 trusted real estate professionals are skilled at navigating the ever-changing landscape to expand the agency's footprint to 36 offices & six business units.
Challenge
Homesale's legacy platform, Rackspace, worked but lacked in the areas of user adoption, security & collaboration. Many agents forwarded emails to preferred services, like personal Gmail. IT Admins couldn't gauge domain health or identify & eliminate malicious activity. Also, integrations with other core technologies used by Homesale were limited resulting in process and performance inefficiencies.
Solution
Sandra Troccoli, VP of IT and Digital Platforms, saw these deficiencies as opportunities to further her charter, and the organization's ethos, of enabling trusted agent-client relationships through secure-first technology platforms. After auditing their existing tech stack, Troccoli and team evaluated several solutions in search of a platform that would offer a unified user experience, prioritize single sign-on (SSO) and set the foundation for scalability. Google Cloud & Google Workspace ticked all the boxes.
To facilitate a successful transition, Homesale Realty leaned on the expertise of Suitebriar, a Google Cloud Premier Partner. "Collaboration between Homesale & Suitebriar and the migration process created & executed by Suitebriar was tremendous to the success of this migration," stated Troccoli. Suitebriar guided the Homesale Realty Google Workspace deployment workstreams which included data migration, staff training & ongoing technical support. Throughout the change management process, Troccoli and the team's intimate understanding of their end-users and the agency's "high-touch" client nurture strategy were infused into the curriculum to encourage learner engagement and ultimately adoption.
According to Troccoli, "our agents' highest priority is to nurture the client relationships through high-touch communications. It was critical to the success of the implementation, that we illustrated that that level of care can and should be executed using the Google Cloud toolset." With an end-user audience well versed in conventional technology, change management and training also needed to emphasize the importance of executing these tasks within Google's secure environment and the potential risk to their client's data if not.
Results
According to Homesale Realty's CEO Rod Messick, "in order for technology to drive real transformation at the individual contributor level, it needs to be invisible. Now with Google Workspace, agents can easily & securely communicate and collaborate with clients and coworkers." As with other real estate organizations, one of Homesale's core objectives is to recruit and retain agents. Using Google Cloud as their foundation for technology ensures that they are offering agents the best of breed in both security and usability, for years to come.
Modeling a successful deployment
In the second half of 2019, Ritter and team began assessing productivity platforms to replace the organization's legacy systems (Microsoft Hosted Exchange server & Dropbox). Managed Service Provider (MSP) fees had become cost-prohibitive. These additional fees coupled with limited integrations between the Exchange and Dropbox platforms along with the other business apps -- Docusign, CRM, telephony, and marketing apps to name a few-- created inefficiencies and potential security risks-- not to mention a cumbersome experience for users. "We needed a platform that could bring it all together for us," stated Ritter. "It's just simpler with Google Workspace Enterprise."

RE/MAX of Reading partnered with Suitebriar, a Google Cloud Premier Partner, to guide their Google Workspace deployment. The deployment workstreams included data migration, staff training and ongoing technical support. "The Suitebriar team is extremely knowledgeable and we leaned on their expertise heavily throughout our migration," stated Ritter. To communicate and prepare staff for the upcoming technology implementation, Ritter's lean, all-female IT team of four (Kate Flowers, Kayla Myers and Stephanie Schirmer) worked in lockstep with Suitebriar to customize a detailed communication plan designed to build excitement around the transition.

Zach Mowen, Senior Account Manager with Suitebriar said, "Tavia's team is a great model for our customers as an example for making a deployment specific to company culture". Mowen went on to describe, "Our team [Suitebriar] assisted with communication templates and the beginnings of a Google Help Site. The RE/MAX of Reading team really made it their own!" RE/MAX of Readings culture shined through in their campaign slogan, "Fall in love with your email!" This messaging was injected into every internal channel including office posters, newsletters and email signatures. The Google Site delivered a swath of informative -- sometimes hilarious -- videos outlining timeline, reminders, and what to expect.

While resources covering how to respond to a pandemic were not included with the deployment, the timing was perfect.
Collaboration between Homesale & Suitebriar and the migration process managed by Suitebriar was tremendous to our success in this migration."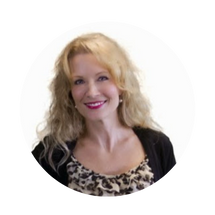 VP of IT and Digital Platforms
Homesale Realty
Learn why leading organizations trust Suitebriar.