Google Workspace for Retail
Bring the marketplace to the customer with Google's suite of productivity tools. Share and collaborate on designs and mock-ups, improve management of activities and workflows, and meet with suppliers instantly with live video conferencing.
Google Workspace is Trusted by the World's Leading Retail Organizations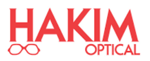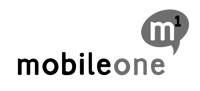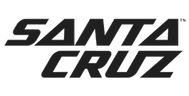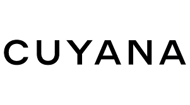 A Google Workspace Plan for Every Type of Retail Business
Google Workspace is a powerful and popular suite of cloud-based productivity tools that can help any retail business improve workflow efficiency, document storage, and collaboration, all at a great price.

With Google Workspace you're not locked into an annual contract. You pay by the user each month ... a pricing structure which can save your business a lot of money, especially if you operate a seasonal retail business where you bring on a few extra people during your busiest time of year.

Only pay for what you need, when you need it.

With pricing that starts at just $5 per user, per month, (Frontline edition), Google Workspace is the most competitively priced suite of business productivity tools on the market. When you review the Google Workspace plans in the table below, you'll find that it's easy to choose the plan that will work best for your retail business.
Featured Retail Client Story
The Motorcycle Company
Retail
Topping dealership sales with real-time collaboration and efficient workflows.
"Without the Suitebriar team helping us, we would have been lost!"
Reduced Spending
We needed a reliable, comprehensive tool that would help us focus on projects that support our future," recalls Jason Dodd, IT Manager for The Motorcycle Company. "Google Workspace is that tool."
By moving to Google Workspace, The Motorcycle Company eliminated hardware replacement costs by migrating to the cloud, while reducing vendor sprawl. They saved $25,000+ on IT spending a year.
Enterprise-Level Data Loss Prevention to Retailers




Not only can Google Workspace save you money and streamline workflow processes at your retail business, it can also improve data security at your business. When Google developed their flagship cloud-based suite of business productivity tools, they made certain that Google Workspace met or exceeded the most stringent privacy and security standards based on industry best practices.
When you choose Google Workspace, not only will you enjoy the peace of mind that comes with Google's strong contractual commitments regarding data ownership, data use, security, transparency, and accountability, but with Google Workspace you can manage user-level and device-level security settings easily from your admin panel.
Improve Your Business Phone Service
With Google Voice, you can enjoy affordable, crystal-clear telephone service at your retail business that integrates seamlessly with Google Workspace and which will work with your existing mobile or landline phone system.
With plans starting at just $10 per user, per month, the savings really start to add up when you combine the savings of Google Workspace with the savings you'll enjoy when you choose Google Voice for your retail phone service.
Collaborate Seamlessly to Reach your Customer Faster
Launch products faster through tighter collaboration and improved task management.
There are a number of reasons why Google Workspace is an excellent choice for retail businesses, but some of the most popular reasons retail companies choose Google Workspace as their email and business application solutions are:
Unlimited document storage and powerful document search included in Enterprise editions

Improved workflow efficiency and seamless transitions with change management training

Affordable pricing structure with no annual contracts & collaboration at any time, from anywhere
At Suitebriar we understand that every business is different and that your company has systems in place and that a transition to Google Workspace may feel too intimidating to tackle.

You don't have to go through it alone.

We've successfully transitioned hundreds of businesses to Google Workspace and Google Cloud Platform, and as a Google Cloud Premier Partner we have both the technical expertise and hands-on experience to make your transition to Google Workspace and the cloud an easy one.

To speak with an expert about the cost and time involved in migrating to Google Workspace at your business, contact our team today.
See why hundreds of companies trust Suitebriar year after year.


The transition to Google Workspace was great. Suitebriar really worked with us and got everything added to our Google Workspace accounts. Without the Suitebriar team helping us, we would have been lost!"
TMC
IT MANAGER | Jason Dodd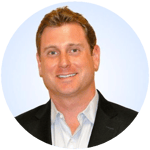 We run a lean operation compared to the competition. Because Google Workspace helps us work more efficiently, each person can get more work done which helps us not only in time-savings, but in building our business and ultimately building revenue."
MobileOne LLC
DIRECTOR | Revel Stark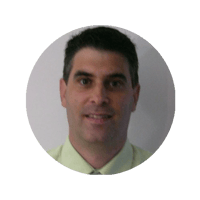 Because it [Google Workspace] is so easy to use people transitioned seamlessly and were excited to begin collaborating once they saw the potential."
JLD-Laguë
DIRECTOR OF IT | Michel Lemieux